Sports Club Exterior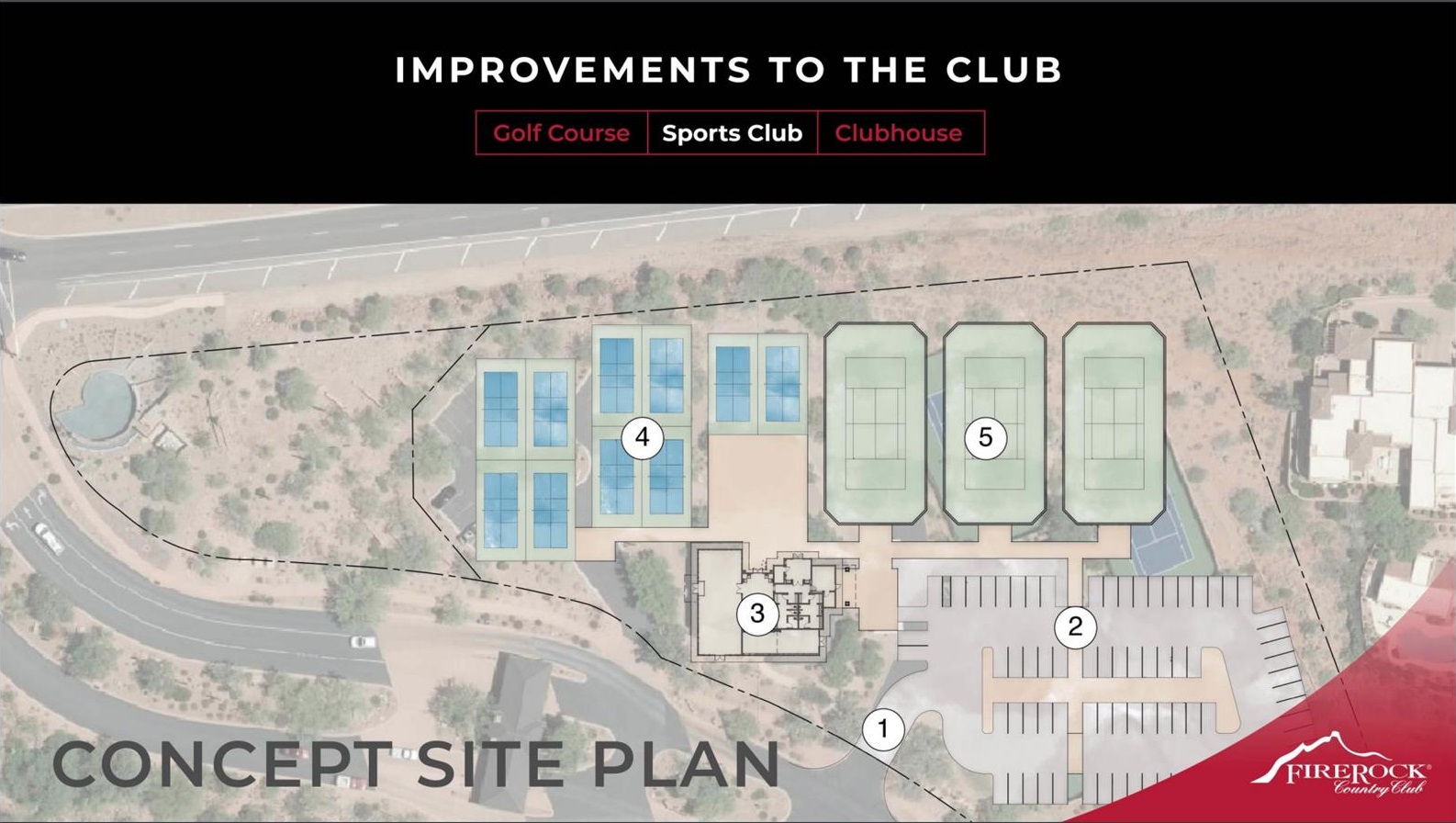 1) Entrance 2) Parking 3) Sports Club 4) Pickleball Courts 5) Tennis Courts
---
Sports Club Interior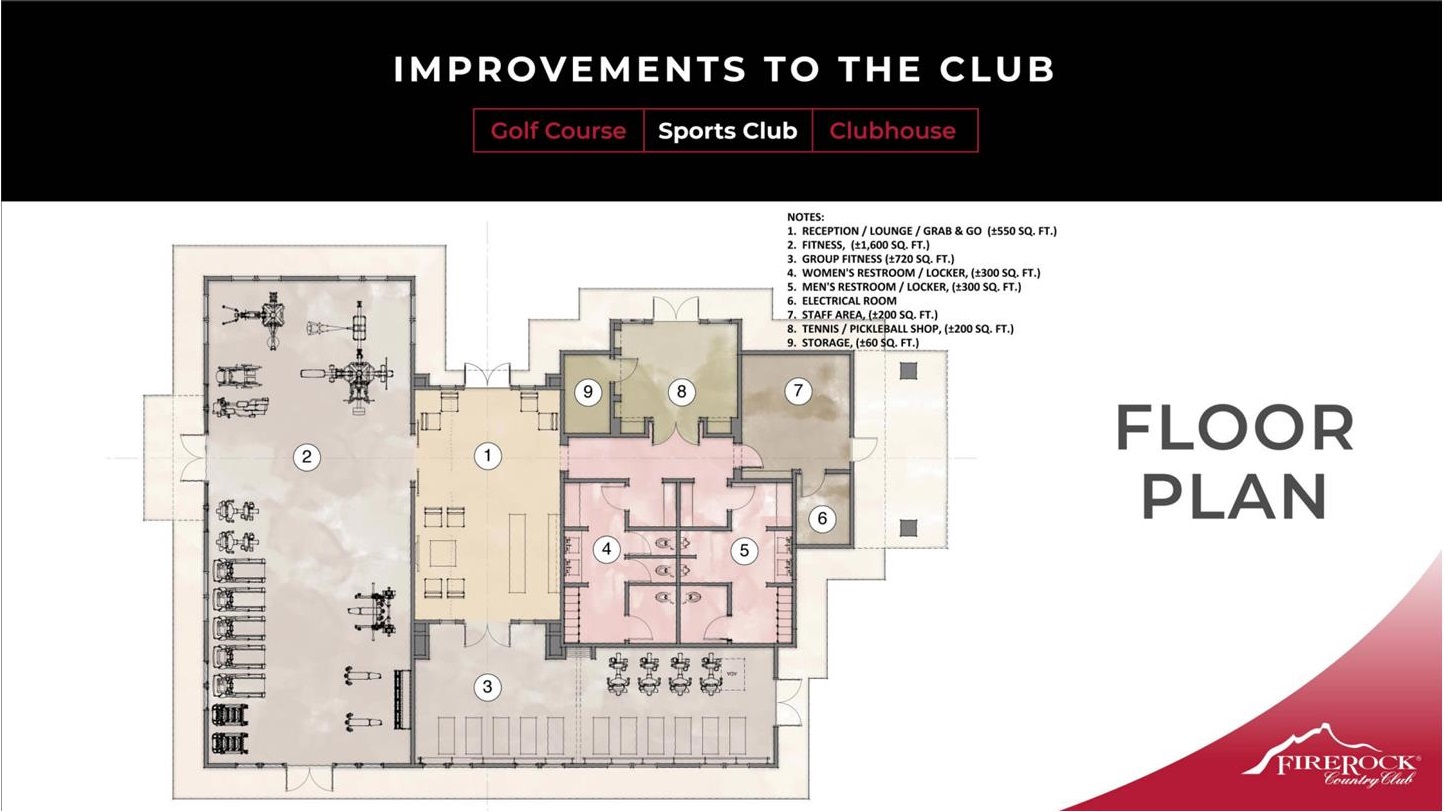 1) Entry & Coffee/Juice Bar 2) Gym 3) Group Fitness 4 & 5) Day Lockers/Restrooms 6 & 7) Storage
8 & 9) Tennis & Pickleball Pro Shop
---
Clubhouse Main Level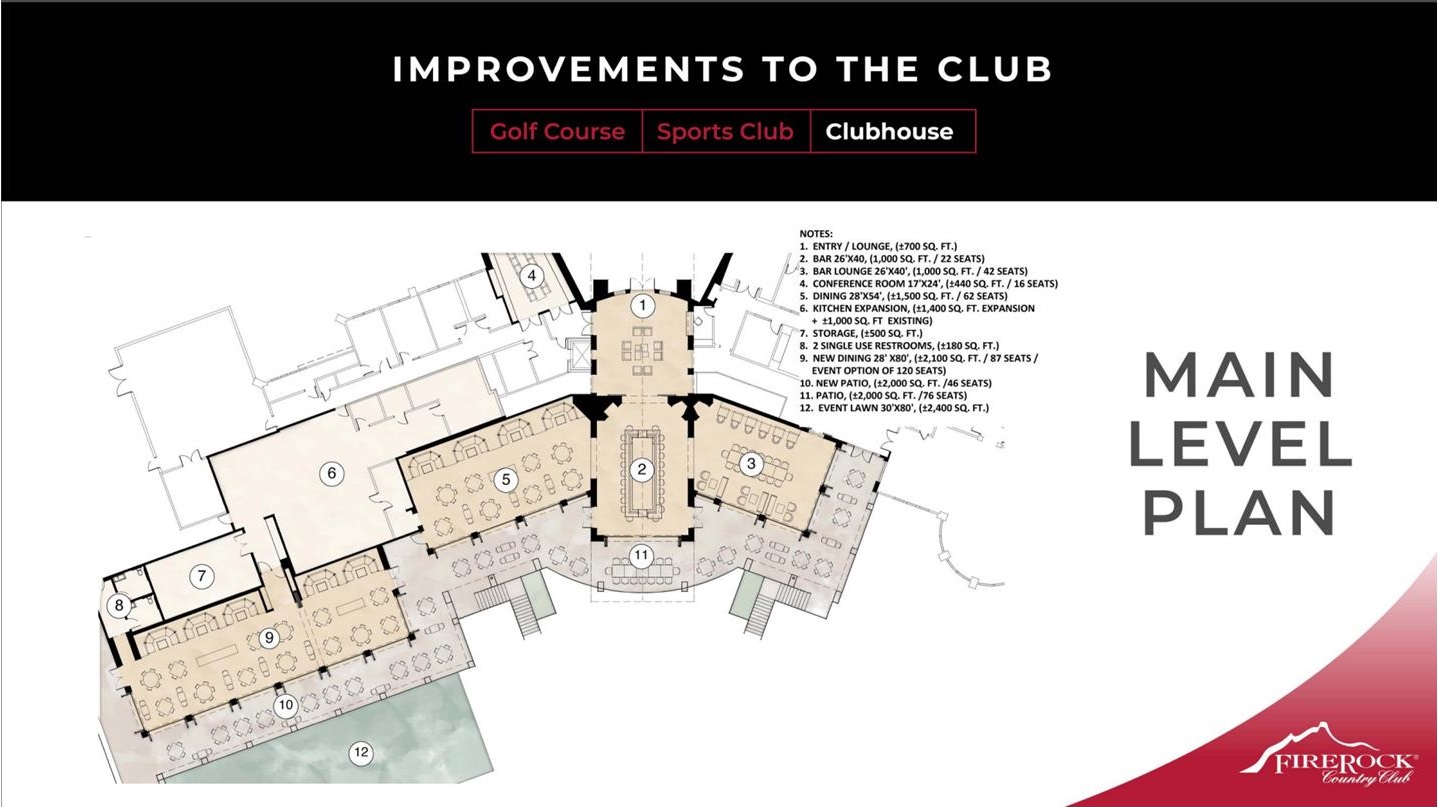 1) Entry 2) Bar 3) FireRock Pub 4) Boardroom 5) Main Dining Room 6 - 8) Expanded Kitchen
9) Brand New Dining Room Extension 10 & 11) Expanded Patio 12) Event Lawn
---
Clubhouse Lower Level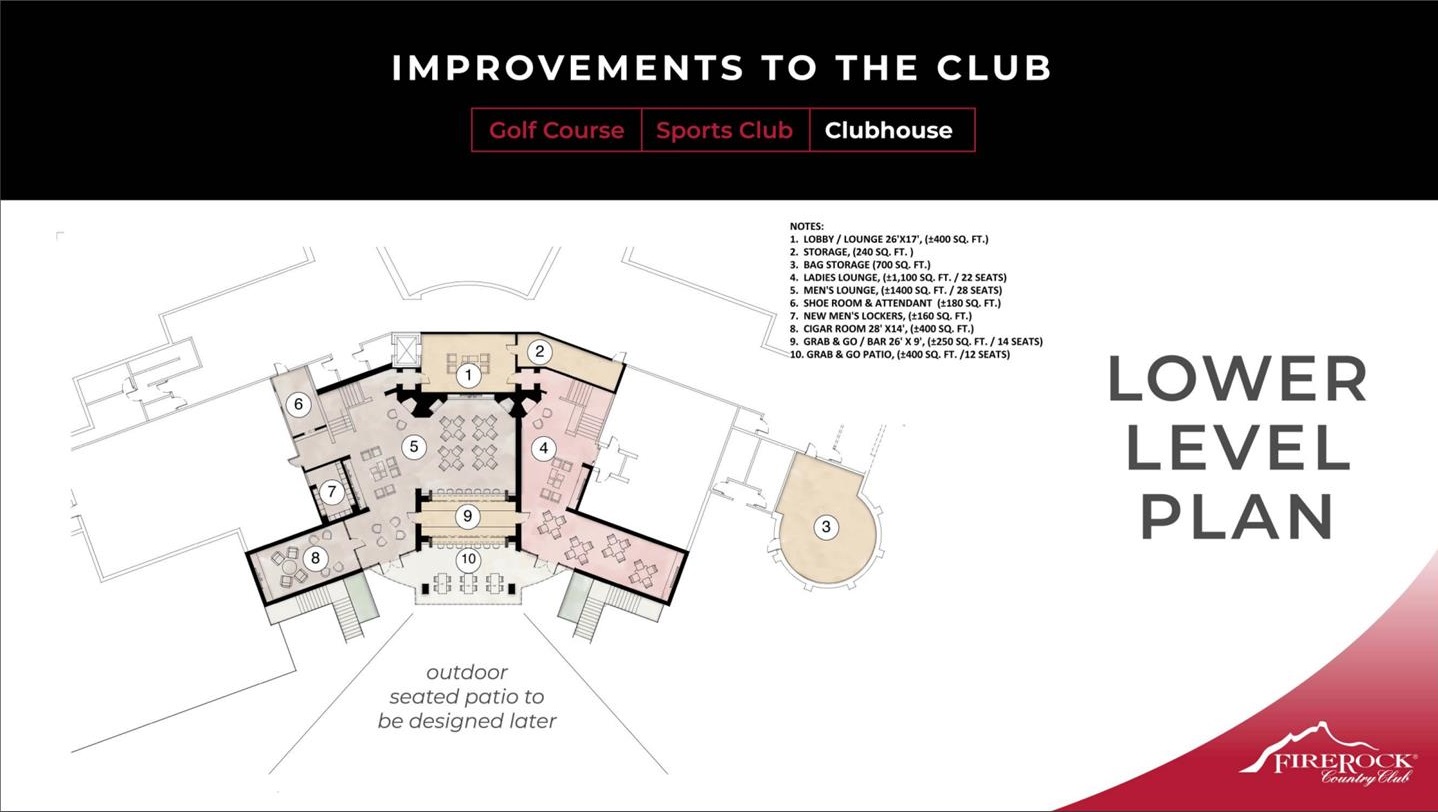 1) Reception 2) Ladies Locker Room Manager 3) Expanded Bag Storage
4) Expanded Ladies Locker Room 5) Expanded Men's Locker Room 6) Men's Locker Room Manager
7) Additional Men's Lockers 8) Cigar Room 9) Bar 10) Brand New Outdoor Seating Area
FireRock Country Club is a premier private club that provides privilege without pretense.
Just 9 miles off of the Loop 101 and Shea Road, members enjoy spectacular views in a panoramic setting close to home - and residency inside the gates is not required for membership. Relaxed and uniquely inviting, FireRock Country Club offers its members a warm and enriching way of life, and is a comforting retreat filled with unparalleled golf, exquisite dining and unsurpassed amenities.
18 Holes of championship golf designed by Gary Panks, tennis, fitness and swimming provide exceptional outlets for the FireRock member. Sophisticated amenities coupled with down home charm makes FireRock Country Club a restful escape from everyday life. But it's the neighborly feel that resonates with the members at FireRock, and separates it from all other private country clubs.
Friends, Family, Firerock