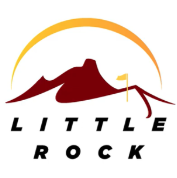 LittleRock is a beautiful short game practice facility used for situational practice, small competitions, and obviously for fun. Grab a shag stick & a bag of golf balls and grind away! Wherever you are having issues (bunker play, chipping, pitching, putting, scoring, etc.), LittleRock is a great solution.
Fun Game Ideas to Play at LittleRock
Take a look at the video below that shows how LittleRock came to be and a little introduction to the practice facility.